Videos / Pics
Videos / Pics
Presentation
Typically Provençal, Istres's old town is evidence of our beautiful town's history.
A MEDIEVAL HISTORIC CENTRE
The old town, formerly fortified, was built on a limestone bed rich in fossilised oysters. It formed a hill with an oval base (approximately 250m by 188m), stretching from north to south, with a central peak rising 30m above sea level.
This village perched on a rocky hilltop is typical of Mediterranean rural settlements, around which the town of Istres was built.

During your walk, you will be surrounded by the medieval past of our beautiful town. The first written records appeared in the 10th century, in 944 to be precise.
A VISIT TO THE HEART OF ISTREAN HISTORY AND HERITAGE
From the Porte d'Arles, built between 1771 and 1773 to replace the collapsed gate in the ramparts, to the church of Notre Dame De Beauvoir, located at the top, you walk through the picturesque narrow streets and squares of old Istres.
ISTRES THROUGH ITS HISTORY
You can pick up your 'Istres Through Its History' leaflet from the Tourist Office and explore the old town. A route is suggested for a delightful walk through the town.
This visit will allow you to discover the specific features of old Istres, the construction methods used for the houses, the history and the legends that surround the town, and the belvedere and church of Notre Dame de Beauvoir, which dominates the whole town.
CHILDREN'S TREASURE HUNTS
It's a great way for children to discover the old town and its treasures. You just need to solve the fun puzzles and games. Pick up the guide at the Tourist Office. By answering the puzzles and questions, children continue the treasure hunt. The aim: find the mystery word and recover the treasure.
À vivre en famille
Testé pour vous
The Istres tourist office invites you to discover the historic center through a sound walk to immerse yourself in the heart of medieval times. The route, in 12 stages, will lead you to the emblematic places of the old center of Istres and will allow you to discover the jewel of the city in a new ...
Recreational leisure :

Pedestrian sports :

Hide and seek/treasure hunt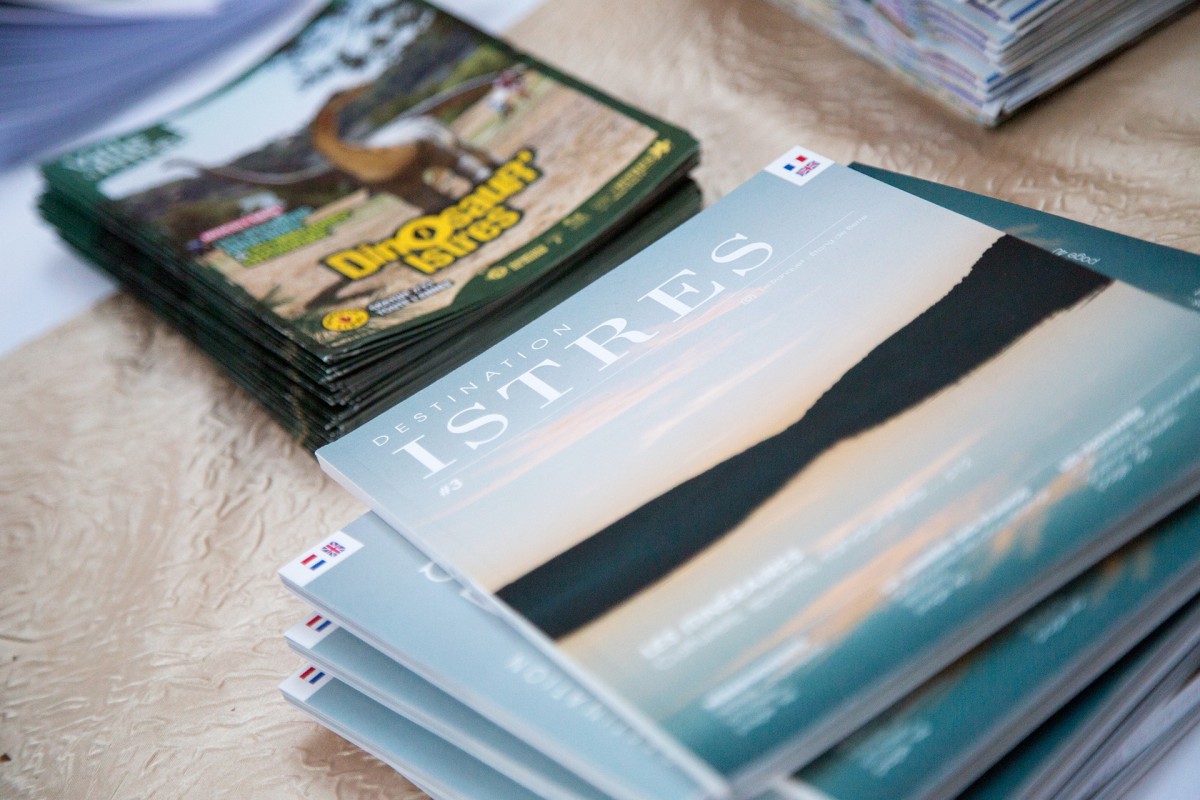 brochures-plans-2944
Route :

Pedestrian sports :

Hide and seek/treasure hunt
Route :

Pedestrian sports :

Hide and seek/treasure hunt
Historic site and monument
Historic patrimony
Town / Village
Medieval town