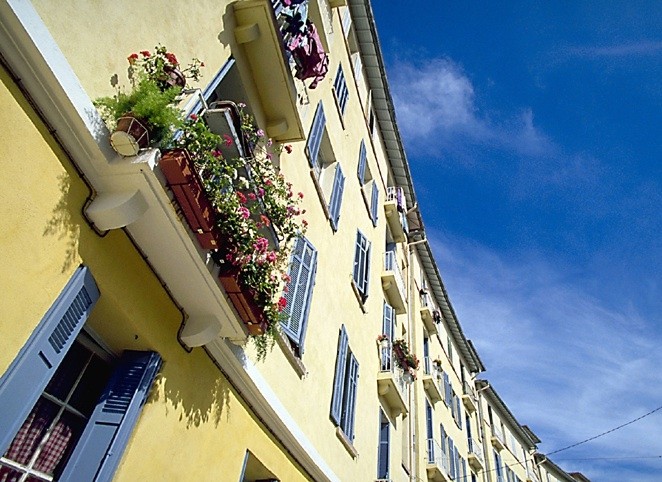 HBM (low-rental housing)
HBM (low-rental housing on Bouvlevard Frédéric Mistral): classified "Patrimoine du XXème siècle" (20th century heritage). "Habitations Bon Marché" (low-rental housing), built under the Loucheur Act, was constructed in 1930 and is the model for today's HLM (low-income housing).
In 1932, the Loucheur Act was passed allowing the construction of 200,000 apartments and offering affordable loans to private individuals. It is within this context that F. Clermont and A. Bossu were in charge of building all HBM (low-rental housing) in Istres.

Made up of 84 double-oriented flats spread over 4 floors, this building is famous for its layout, which runs Boulevard Frédéric Mistral, following the curve of the historic centre's ancient fortification. The façade consists of a single block, as if 8 main buildings had been pushed together and connected by hidden stairwells. No ornament or design interrupts the rhythm of the facade: the only creativity allowed was a darker coating on the ground floor, differentiating it from the other brighter floors. An archway was constructed at the very centre, leading to a beautiful courtyard decorated with a fountain and creating a pleasant area that is necessary for group housing.
It is a unique neighbourhood with original housing, representing our beautiful town.