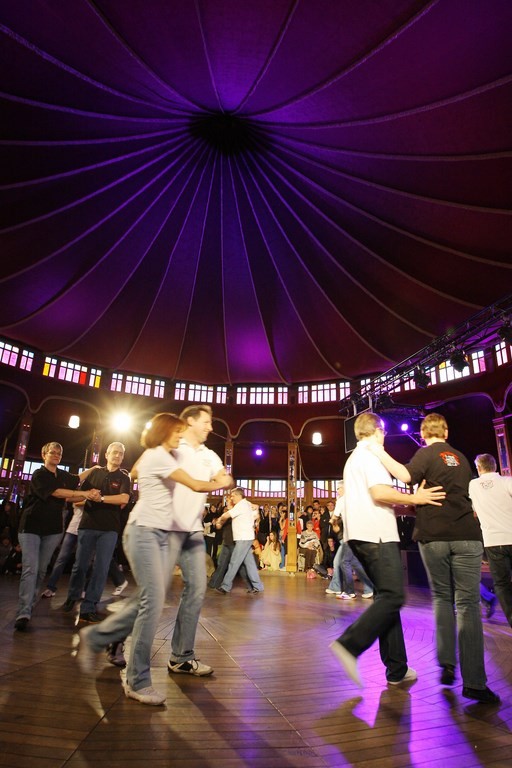 Major investment by Istres for the Marseille Provence 2013 event, Magic Mirrors is a mirror tent-like structure used to host shows related to the performing arts. It is a place of residence and test runs for companies involved in the circus and street art industries.

It was designed after 19th century "magic mirror tents", which were used as travelling dance halls and inspired by Art Nouveau. The outside looks like a circus tent, while the inside is similar to a comfortable and luxurious cabaret. Magic Mirrors is dedicated to the performing arts. With its transformable hall, this place adds charm and excitement to all different kinds of performances.
The novelty of this structure is the combination between its outward circus tent-like appearance and its beautiful cabaret interior design decorated with mirrors and the finest wood, like an early 19th century mirror tent inspired by Art Nouveau. The structure is known for its centre stage encouraging interaction with the audience. Magic Mirrors is composed of 13 boxes for 6 to 8 people in addition to the main section and stage. Twenty metres in diameter with a surface area of 350m2, this 1930s style cabaret hosts concerts, circuses, plays, balls, tea dances and all cultural and festive events that it is able to fit!