WALKING AND HIKING TRAILS
Discover the region of Istres in a whole new way. Guided trails through the town centre or countryside from 3 to 12 kilometres. Choose the length and theme that is right for you!


D'UN BEAU REGARD À L'AUTRE (FROM ONE GREAT VIEW TO THE NEXT)
Distance: 3.2km
Length: 1 hour 30 min
Theme:
> Etang de Berre / Beaches
> Rocks of Istres
> Parks and Gardens


LES JARDINS DE L'ÉTANG (POND GARDENS)
Distance: 2.8km
Length: 1 hour 30 min
Theme:
> Etang de l'Olivier / Jet of Water
> Oppidum of Castellan
> Mediterranean Garden

ISTRES, ENTRE VILLE ET NATURE (ISTRES, BETWEEN CITY AND COUNTRYSIDE)
Distance: 12.5km
Length: 4 hours
Theme:
> Historic heritage
> Natural heritage
> Étang de Berre / Beaches



IN PARTNERSHIP WITH THE TOURIST OFFICE OF MIRAMAS AND THE INTERCOMMUNITY GOLF COURSE OF OUEST PROVENCE
MIRAMAS LE VIEUX (OLD MIRAMAS)
> Guided tour of the historic part of old Miramas.
> Château, small old streets, wash house, etc.
> Length: 1 hour 30 min
> View of Étang de Berre
INTERCOMMUNITY GOLF COURSE OF MIRAMAS
15 minutes from Istres, the 18-hole golf course of Miramas is a true beginner's guide to golfing.

> Length: 1 hour 30 min
> Equipment provided
> Golf teacher present
> 2-step introduction: practice and approach.
TOUR OF THE BAMBOO GARDEN
Tour of the farm of Sulauze.
> "Foin de Crau" (famous AOC hay)
> Aubrac cattle farming
> Estate's private bamboo garden
Welcomed by the owner of the estate, the group will have the opportunity to discover the entire farm.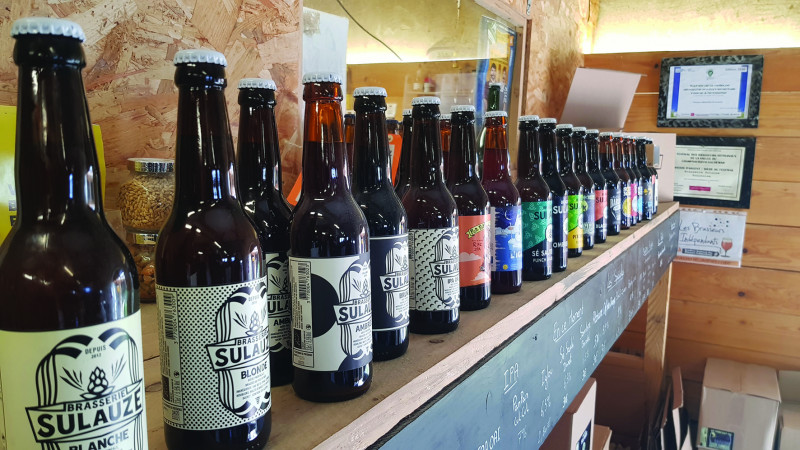 MEDITERRANEAN GARDEN
At the edge of the Étang de l'Olivier, the group will be accompanied by a plant specialist and discover the specific features of Mediterranean plants.
With over 100 different types of plants, this garden is part of the city's 4 flower classification.
TREE FARM
In Entressen.
A producer will present the specific features of growing apricots and peaches in the wetlands of the Crau region.
> Fruits and fruit juice for sale depending on the season.
HISTORIC CENTRE
Historic centre dating back to the 10th century.
The group, accompanied by a tour guide, will discover the small 1,000 year old streets and travel up to the belvedere.
> Historic monuments
> 12th century church
> Private mansions
THE MAGIC OF CHRISTMAS
From early December to 24 December
In the old town centre, following the Christmas decorations and nativity scenes set up by the town residents, the tour guide will explain to the group how the people of Provence celebrated Christmas during the early 20th century.
LE PALIO ARENAS
Visit behind the scenes of an arena with a tour guide who will teach you all about the world of bullfighting.
> Chapel
> Operating theatre
> Bullpen
> Possibility of involving a bullfighting school

Other "à la carte" visits or activities are also available: cooking classes with Chef Sébastien Richard, commentated visit of the wine cellar and Brasserie de Sulauze, "ferrade" (bull branding) at Domaine de Sulauze, Magic Mirrors and more!