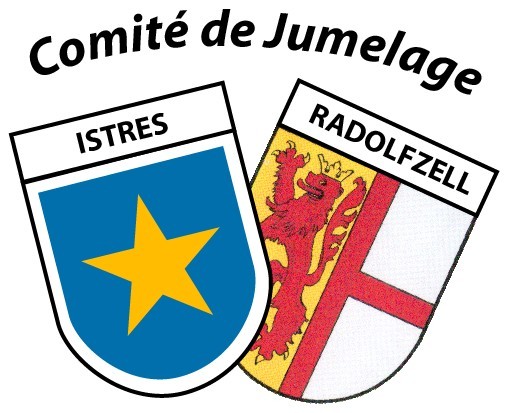 HISTORY
In order to understand the long relationship between the cities of Istres and Radolfzell, we must take a step back in history.
In the wake of World War II, the French occupation troops enter Radolfzell. For approximately 10 years, the French and Germans haughtily neglected each other. However, the ice was broken with the creation of a joint sports club in 1962, forcing the two populations to finally intermingle.
It took several years for the two countries to start socialising.

In January 1974, René Moustelon, President of the Twinning Committee of Istres, suggested the idea of twinning to the mayor of Radolfzell. In September of that same year, the first part of the twinning ceremony took place in Istres in front of 2,000 people. In Saint Catherine Park, at the edge of the Étang de l'Olivier, the mayors of the two cities planted a tree from Radolfzell as a true sign of friendship.
In July 1975, 250 people from Istres travelled to Germany to officially declare the connection between the two cities. Since then, several trips followed, strengthening the spirit and emotion that unite these two populations.
The Istres/Radolf­zell twinning focuses on forging the bonds of friendship between the residents of the cities.
Throughout the year, many exchanges and activities are organised by the two twinning committees. They cater to the entire population and are run by different local associations and schools.