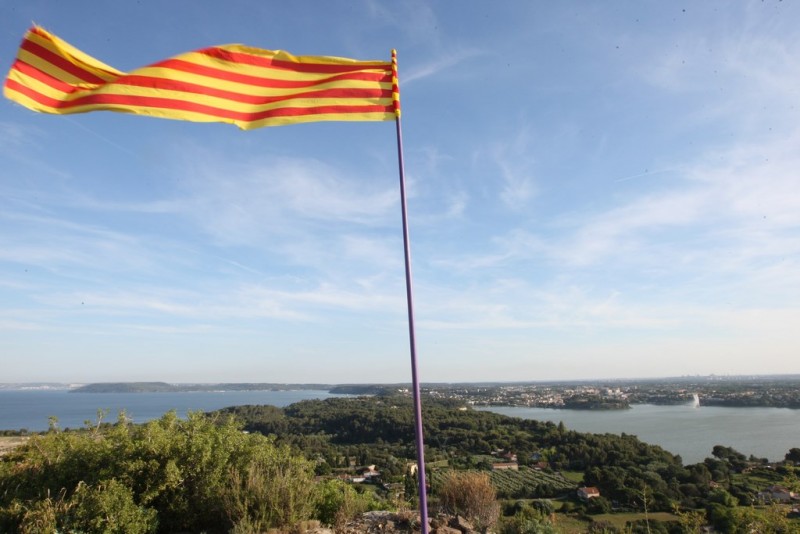 WELCOME TO ISTRES

The city of Istres has a total of 43,500 inhabitants and has always strived to put the quality of life and dynamism first. Nestled between beautiful hills and ponds, Istres provides an array of possibilities through its central location in the Bouches du Rhône area.
City full of innovation, creativity, enthusiasm, flowers, sports, culture, bullfighting and aeronautics, Istres is a land of contrasts.

Surrounded by the Étang de Berre and Étang de l'Olivier (two famous ponds in this area of France), located at the edge of the Plaine de la Crau near various beaches, Alpilles Mountains and the natural region of the Camargue, and situated only 45km from Marseille, Istres enjoys a remarkable environment.
A classified tourist town since 2010, Istres has a rich, diverse and yet very architectural and natural heritage that is considered a true piece of the past.

In a green and flowery environment, magnificent sites, such as the old medieval centre with its rows of small squares, renovated façades and church, Chapelle Saint Sulpice exhibition centre and the Centre of Contemporary Art with prestigious exhibits line the city.

Furthermore, Istres continues to develop a passionate sports and cultural lifestyle. Its hundreds of facilities fully contribute to the quality of life: tennis courts, aquatic centre, dance house, sports hall, bowling alley, covered bowling pitch, arenas, equestrian centre, etc.

With a wide range of high quality accommodations and restaurants, Istres provides great services at affordable prices that are available to everyone.

A wonderful variety of cultural and festive events take place throughout the year: trade fairs, traditional celebrations such as the "Fête des Bergers" (Shepherds' Festival), "Féria" (local bullfighting festival), St John's Eve, the "Nuits d'Istres" (Nights of Istres) as well as many sporting events hosted by elite clubs. To sum things up, there is always something to do in Istres!

Istres, a sports town that was elected "Ville la plus sportive de France" (the sportiest town in France) twice in 1989 and 2000, also provides a wide range of recreational activities.

Istres is a city of water with its five large ponds and giant jet of water located in the Étang de l'Olivier, approximately 80 metres from the edge of the Bay of Castellan, which reaches a record height of 50 metres. It represents a giant liquid flag, symbolising the ambition and vitality of an environmentally friendly and forward-looking city.