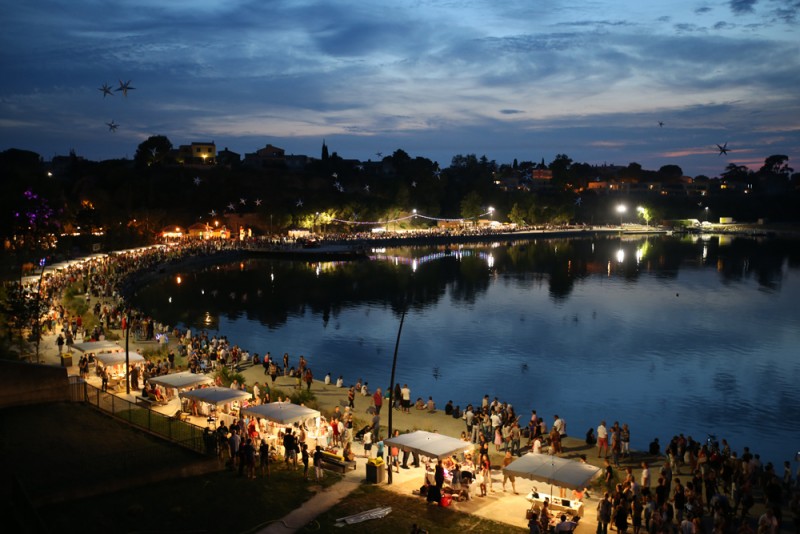 PLACE OF LIFE : EVENTS, FISHING, SPORT AND STROLL
This 2220 hectares pond is connected to the Étang de Berre by the Canal of Cascaveau, located close to the town centre and holding the highest jet of water in all of France reaching a record height of 50m, the Étang de l'Olivier and its promenade, renovated in 2013, invite you for a pleasant stroll, walk or great workout with its fitness trail along the water.

Its protected ecosystem is made up of reed beds and cliffs of Saffre that are home to many birds and fishes. This fresh water pond is overflowing with fish, such as mullets, eels, carp, roach, perch, zander and pike, and is enjoyed by many fishermen. However, please keep in mind that you must have a federal fishing license in order to fish.
Provençal water jousting, a traditional sport that requires both skill and strength, is also very popular here. The "Société des Jouteurs Istréens" (Jousters of Istres Society), several times French champion, trains and organises tournaments from June to September.

The Étang de l'Olivier is a popular central meeting place for the residents of Istres. Major events such as the "Jeudis étoilés", fireworks, and the "Faites du sport" sports event take place here along the edge of the pond.

Finally, according to an old town legend, people rise to say that a gigantic garter snake named Lou Coulobre still lives in the depths of the pond. So beware of late night walks along the edge of the water!