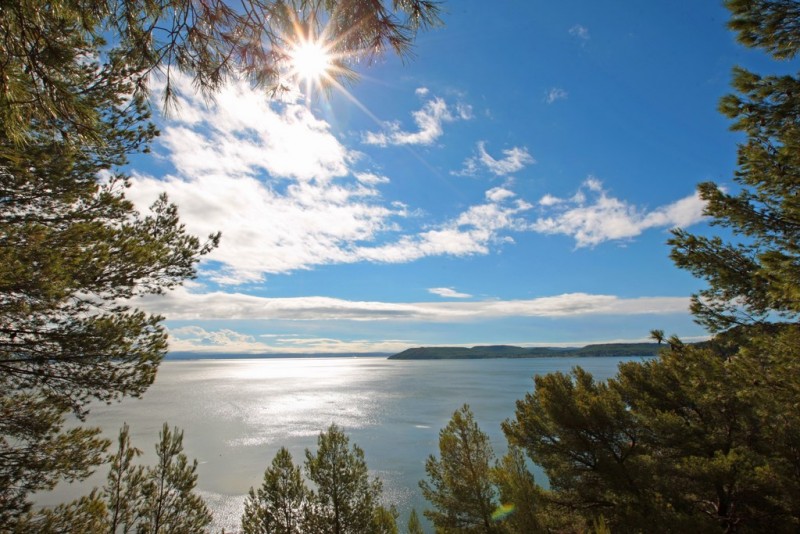 BIGGEST INNER SEA OF EUROPE
Extending over 15 500 ha, the pond and its 75 km of circumference don't miss charm. Surrounded with hills limestones of modest height, it is fed with fresh water by the Arc, the Touloubre and the canal of EDF. It is connected with the sea by the canal of Caronte and the canal of Rove. Always, It attracted the people as well as give evidence of it, the excavations of Saint Blaise, the bridge Flavien, the medieval village of Miramas-le-Vieux and the XVIIth surrounding wall of Port-de-Bouc.
From the end of the XIXth, the traditional economy based on the vineyard, the olive tree, the fishing and the salt marshes is upset by the industrialization. The cut between north and south is marked well: the South and the southeast sacrificed a lot to the industrialization, whereas the North and the West preserved a more familiar character where alternate pine forests and cultures.
Its surface is 155 km ² what makes it the biggest internal "sea" of Europe.