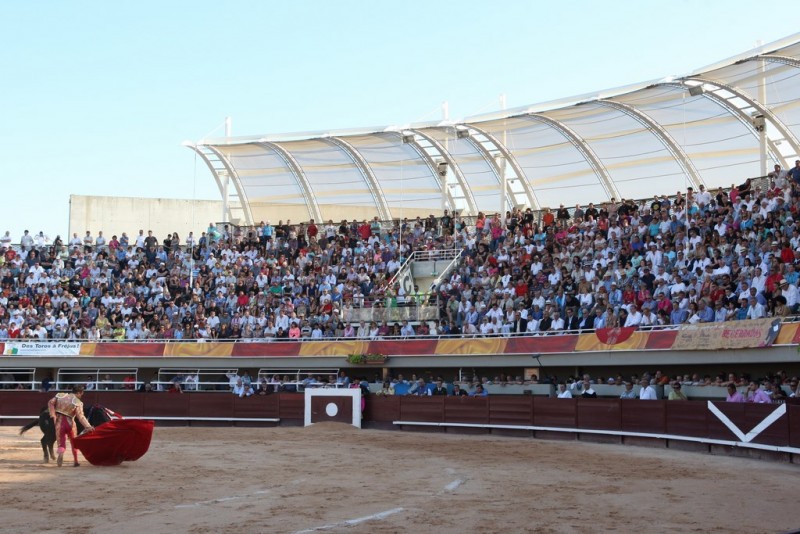 Inaugurated in 2001, this modern "plaza" follows the evolution of last Spanish arenas such as San Sebastian, Logrono and Vista Alegre. Istres has one of the most convenient and functional "rudeos" (arenas) in France.

This arena has a seating capacity of up to 2,700 and approximately ¼ of its rows are covered. Its rose coloured sand and "sagre de toro" (blood red) gates also set it apart from other plazas. The bullpen is very practical for "camarguaise" Spanish bullfighting and the floor 45m in diameter is ideal for bullfights on horseback.

Ten green rooms welcome the "razeteurs" (individuals experienced in snatching rosettes from the bull's horns) as well as other performers. Approximately ten offices and 2 meeting rooms provide participating organizations with good working conditions. A reception area with a terrace is located on the upper floor.
Finally, two operating theatres were set up along with a chapel initially decorated to help the bullfighters meditate before entering the arena.
This facility, built in 2001 in the same place where the former arenas were originally located, is also ideal for organising outdoor cultural performances.